The Scholarship Committee met on Monday, October 18, 2021 - Chair Jim Albert reports that we will give out 10x 8k renewable each year scholarships this year (as well as the previous year renewals) We will have a full audit by BYC in Rocky Hill
Also a warm welcome to the new members of our Scholarship board.
---
For the 18th consecutive year, Liberty Bank and 45 local Rotary Clubs (including Bristol) are teaming up to ensure that all families throughout Connecticut can enjoy a Thanksgiving meal this holiday season.
From now until November 20, Liberty's branch offices will accept donations to local Rotary Clubs for the purpose of providing Thanksgiving food. Every dollar donated at a Liberty office will be matched with 25 cents from the Liberty Bank Foundation. The Rotary Clubs will either purchase food and deliver it to local families in need, or donate the funds to a local human services agency that provides Thanksgiving food. (We will donate to Meals for Neighbors in Bristol / Zion church)
Since it began in 2004, the Liberty Bank/Rotary Club Thanksgiving Dinner Drive has raised over $4 million to supply holiday meals to residents of the communities served by the bank. Last year's drive raised over $858,488, and was matched with over $215,000 from the Liberty Bank Foundation, for a total of over $1,074,000.
To help raise $ this year we will hold a "pail shake" at Walmart 1400 Farmington Ave. Bristol on Friday, October 29, 2021 (10-8) we will send out a signup genius and also have a hard copy sign-up at next week's meeting.
---
Did you know the Gates Foundation. has partnered with Rotary International to help irradicate polio since 2007 with a 2 to 1 match - raising 150 million per year https://www.gatesfoundation.org/our-work
You can help support this cause as well as our very own Lee by sending checks to the Bristol Rotary club (with polio in the note section of check) - Lee is tracking his bike riding miles and you can pledge per mile!
---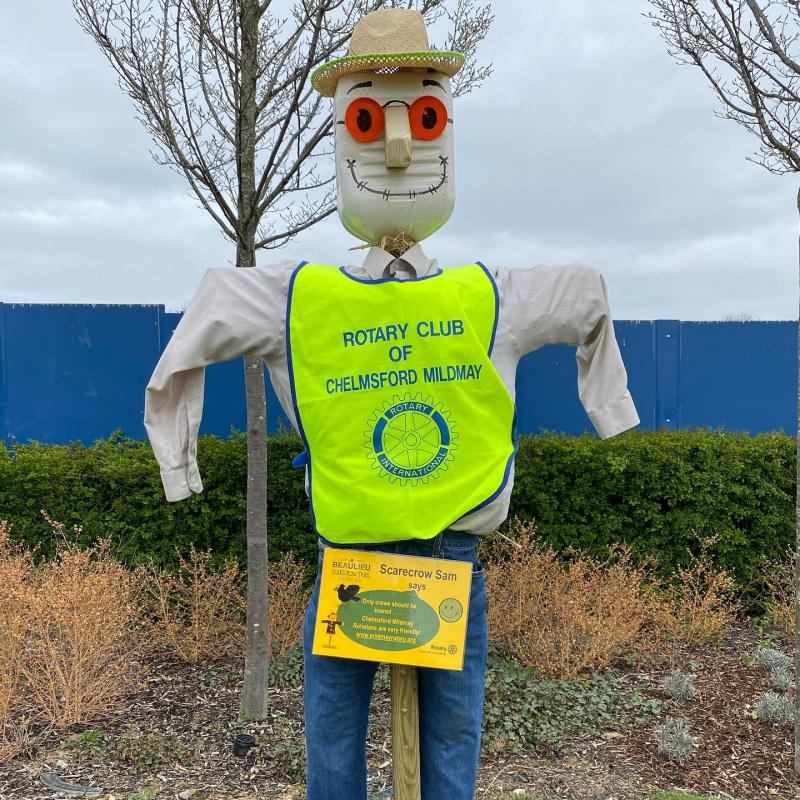 Let's get into the fall spirit. A big thank you to Patti for signing us up for the Bristol Parks and Recreation Scarecrow contest. Opportunity to get creative

Friday, October 22, 2021, 3:30

at the American Clock and Watch Museum. You can take part in stuffing and decorating our Rotary Scarecrow! Materials will be provided - thank you to Patti for thrifting a nifty outfit and thank you to Judi Ann for gathering hay!